What Does a Loan Officer Make?

I think loan officers get a little bit of a bad rap out there for being lazy or disinterested and then getting paid for basically doing nothing. Oh come on, that's what everyone thinks right?
And those are the good ones. Of course there are the bad apples…the liars, the scammers, etc. But everyone knows enough about them so I want to let you know about the "Average Joe's" of the loan officer world and how and what they get paid.
Note: Read Our Top Five Mortgage Complaints!
And I know this isn't what everyone experiences but this is basically a day in the life of me when I used to be a loan officer.
A day in the life of a loan officer.
I'm sure you may have wondered as you signed your loan documents. "Wow, this guy gets paid who knows what to shuffle some papers together." Or maybe your loan officer spent untold hours on your loan and out of complete brute determination, got it done. You don't care what he gets paid…you would chop off your left arm and give it to him if it means you get your house or money.
The weird thing is both of those are not the exception…they are the norm.
All of these things happen and more in a day of being a loan officer. And that's not all. How about the loans that get denied sometimes right up front and others at the last minute?
But the worst are the ones the loan officer spends time on, sometimes hours and hours and phone calls and emails, and you go somewhere else. Yes I'm talking to you. Everyone thinks the mortgage business is so shady but it sometimes it takes two to tango. I get it…it's your life and your biggest investment but I'm just letting you know loan officers do work hard (most of them) and it does feel like you just got socked in the stomach when that happens.
It is an absolute roller coaster of a day…every day!
If you can't handle stress, you can't be a loan officer. And no one in the mortgage business likes to deliver bad news. I've said this in others posts. If you haven't heard from your loan officer, then chances are, bad news in involved somehow.
I used to (try at least) use the band aide thing and rip it off…just get it over with.
Delivering bad news to people is really hard! And in the mortgage business, bad news is every day. Many times you as the borrower don't even know of all the things putting your loan in jeopardy but the loan officer was behind the scenes putting out all the fires that erupt in the life of your loan.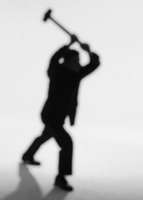 It was either a couple of glasses of wine day or a tall gin and tonic (and keep 'em coming!!) day. I was either celebrating or thinking of throwing myself in front of a bus. And it was like that for most of the people I hung around in the business. At the watering hole after a long day, half of us were celebrating and the other half were looking at the bus schedule. Then it would be the opposite the next day.
So for all that what does a loan officer get paid?
First you have to look at the different types of loan officers. Self employed mortgage brokers (which is what my business partner Rob and I were) do not have to split their fees with anyone. They make what they make and they keep it. Loan officers working for a company are on some type of split with their company. Then, there are loan officers on a salary. These may be LO's working for big call or online based company.
You might think self employed sounds great…keeping all your income. However, you have marketing expenses just like the companies that employ loan officers.
The marketing is either going straight to the borrower or being a referral source for a real estate agent or company. Both cost money.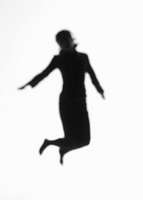 Mortgage News Daily had an article about what a loan officer earns. They did a survey in 2012 of 175 loan officers (120 of those filled out all of the questions). "Nearly 60% of respondents indicated that they made at least $100,000. And what I have heard from visiting with groups around the U.S. in the last several months is that originators are actually making more after LO compensation changes due to a) fewer competitors, b) sticky borrowers that don't flit around, and c) the illegality of chipping in money at the closing table to make the deal work."
However, it also said "Most of those surveyed by MD do not work for banks, and more than a quarter are self-employed, meaning many could be mortgage brokers." So it may be a little on the high side since the brokers do not have to split their compensation with anyone.
The Bureau of Labor Statistics says loan officer's median pay was $56,490 in 2010. And on Indeed.com, they have the average salary for a mortgage loan officer as $78,000. That is as of 2/25/13.
So there you have it. Sometimes it feels like the easiest money you will ever make but like they say about the weather in Colorado…wait 5 minutes and it will change.
Thanks!
Terri
Author: Terri Ewing
Previous Post: « Using Child Support or Alimony to Qualify for a Mortgage
Next Post:
More Related Posts:
Did you like this post?
If so, please consider leaving a comment below or subscribing to the RSS feed to have future articles delivered to your feed reader or delivered by email.